Learn Remote Modular Construction
Learn Remote Modular Construction
Transforming Jack and Jill Dorms into 9-Bed Mini-Camps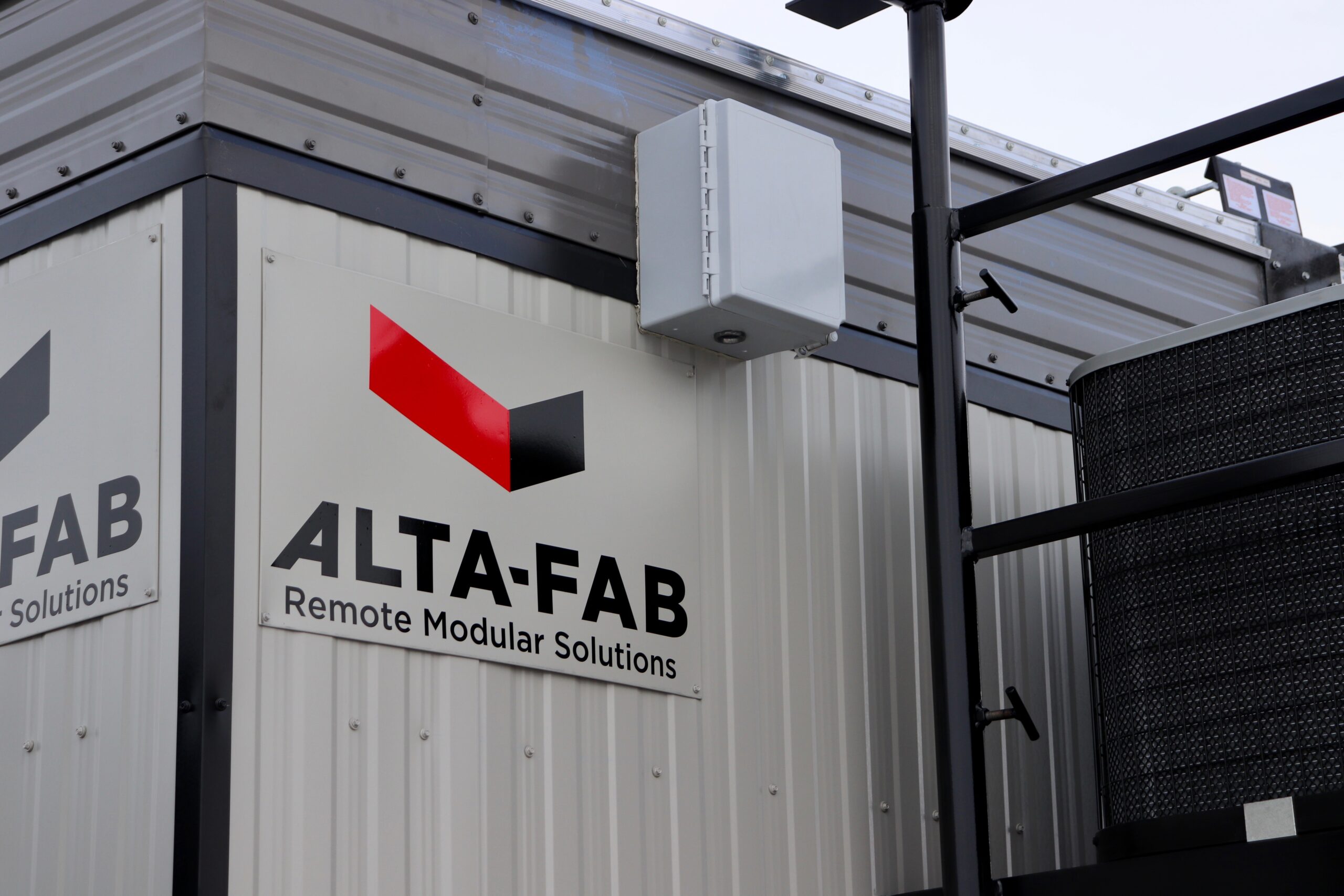 Learn Remote Modular Construction
In the world of remote modular construction, Alta-Fab's expertise shows through another notable case study. We took on the challenge of retrofitting a unit from a jack and jill dorm, which had become less appealing in today's market, and turned it into a cutting-edge 9-bed mini-camp. Let's dive into this transformation journey step by step.
Recognizing the Opportunity
With a surplus of jack and jill dorms on the market, Alta-Fab saw an opportunity. We took out four rooms and added a brand-new common kitchen and living space to make these dorms more versatile.
A History of Retrofitting
Alta-Fab has a proven track record of repurposing used oilfield equipment. It was this experience that inspired us to repurpose a single unit from the 44-bed jack and jill dorm, transforming it into a new and valuable product. Our goal was simple: make it more useful for today's market. The result? A 9-bed mini-camp.
Our 9-bed mini-camp serves various applications, but its primary purpose is to accommodate smaller construction crews in remote locations. With nine bedrooms, including one with a private bathroom, and a spacious common kitchen and living area, it's designed to cater to a more comfortable living environment.
The biggest change in this transformation is the elimination of shared bedrooms. In the post-COVID market, this feature has become incredibly in-demand. Our mini-camp ensures privacy and safety for all occupants.
Turning Unused into Useful
With many jack and jill units on the market, Alta-Fab has taken the lead in repurposing them. We utilized two units equipped with a hallway package, making it quick and easy to set up on-site. In just one day, it's ready to move into, providing a hassle-free solution.
The process involved a thorough renovation. We stripped foure bedrooms down to their core and rebuilt it back into a modern, functional kitchen, living room and mechanical room space. This not only maximizes the use of these dorms but also offers a cost-effective solution for remote accommodations.
In conclusion, Alta-Fab's retrofit of a jack and jill dorm into a 9-bed mini-camp is a testament to our commitment to providing innovative solutions for a changing market. With the removal of shared bedrooms and quick setup, we offer a solution that's tailor-made for today's post-COVID world. 
Learn Remote Modular Construction
Learn Remote Modular Construction
Contact us to start a project